Documentary marks the 50th anniversary of the seminal album.
A new Beatles film marking the 50th anniversary of the iconic band's seminal album 'Sgt Pepper's Lonely Hearts Club Band' is in post-production.
It Was Fifty Years Ago Today…Sgt Pepper And Beyond, directed by Alan G. Parker (Hello Quo), will be sold internationally by former IM Global executive Tim Grohne's Primal Screen.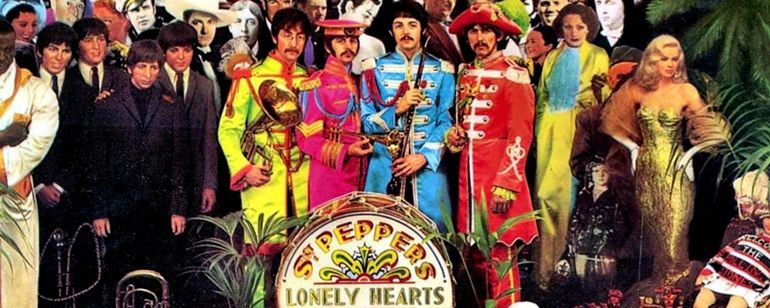 The film picks up on The Beatles as they end their gruelling tour schedule in August 1966 (coincidentally following on from Ron Howard's recent Beatles documentary Eight Days A Week) to return to the studio to record the landmark 'Sgt. Pepper' album.
As one of the biggest selling records of all time, described by Rolling Stone magazine simply as "The most important rock & roll album ever made…", 'Sgt Pepper' (released in June 1967) marked a pivotal moment in the 60's, cementing the advent of Psychedelia and the Summer of Love.
The album includes classic songs Lucy In The Sky With Diamonds and When I'm Sixty Four.
The film will journey through various solo projects to the release of Strawberry Fields Forever/Penny Lane, touching on flower power, John Lennon meeting Yoko Ono, LSD, meditation, Jimi Hendrix, the death of Brian Epstein, Abbey Road Studios and the Magical Mystery Tour.
"We're combining first-hand accounts of the events that allowed 'Sgt. Pepper' to happen with rare and unseen footage that we've forensically unearthed from mainstream archives and private collectors. The last days of touring…. the execution of the album…. and the aftermath that it left behind will, I hope, give the audience an intimate sense of the band, the time and the impact of this extraordinary album," Parker commented.
Among the interviewees featured in the film are Hunter Davies (the band's official biographer), Pete Best (the band's original drummer), music manager Simon Napier-Bell and author Philip Norman, who has written biographies of the Beatles and Rolling Stones and of Paul McCartney among others.
The film will not feature music from the group but has a score from tribute band The Bootleg Beatles, which has existed since 1980.
Director Parker is a writer and documentary maker whose previous music-themed films include Who Killed Nancy? and Hello Quo.
Grohne, who is also the film's executive producer, will begin sales on the title at the European Film Market in Berlin next month.
source:screendaily